A true EPC and a leader in Solar PV installations and Solar Glass BiPV solutions.
Footprint
ACES Africa are represented all over South Africa. With operations in Johannesburg, Durban and Cape Town (HO). We have installed systems in 5 countries across Africa.
Service & Maintenance
Provide a full Turnkey solution with full operational maintenance ("O&M") services. Through a combination of head office monitoring, metering and field staff your investment is secured.
Staff
ACES has a vastly experienced team with over 65+ qualified professionals to service the commercial, industrial, retail, and utility industries.
Africa's Largest Solar Glass Skylight
In 2019, ACES installed the largest BiPV Solar Glass skylight in Africa in Kenya, Nairobi.
Our Expertise
With +107 projects and 30 Mw of solar installed all over Africa, at ACES we have the experience in implementing Solar PV and  BiPV Solar Glass systems to any client in Africa.
View and Download Our Company Profile Here
End-to-end solution providers for solar engineering, procurement and construction ("EPC")
Customized solutions for our customers' solar energy needs and capabilities
Engaging with local suppliers for raw materials and third-party subcontractors
Optimising costs and compliance with local regulations
Solar PV Systems
Reliable Energy
Solar Glass Systems
The World's Leading BiPV Solutions
Electrical Contracting
Trusty & Reliable
Aces Africa has formed synergistic strategic alliances with world-renowned companies to supply the South African  markets with the latest solar products.
We Specialise in The Following Areas:
Building Integrated Solar PV and Solar Glass (BiPV) 

PV Design, Modelling, Procurement & Construction (EPC)

Electrical Contracting

Energy Optimisation
Turnkey Solutions
Together with our strategic partners, we provide full turnkey, energy-efficient solutions. Offering leading edge technology for efficiency, reliability, and comfort. 
PARTNER WITH US AND BECOME A SOLAR RESELLER
Install Solar With The Professionals
To switch to solar your company, stay efficient and save money . 
Generate Your Own Electricity For Free
These days solar has become an essential part of cost reduction. It is now possible to generate your own electricity and become eco-friendly.
Project design, engineering and managing all aspects of project execution from conceptualising to commissioning (50kWp to Utility-Scale). Ranging from rooftop, ground mount and SAT systems.
Going green is now easier. Avoid carbon tax and reduce your dependence on fossil fuels and Co2 production.
Engineering You Can Trust
In-House Technical Teams
ACES are one of the few engineering companies in Southern Africa that have our own in-house technical teams to execute Solar PV, Solar Glass (BiPV) and Electrical projects across the continent.
65 Field Agents
___________
PV Greencard
Our teams are PV Greencard Accredited.
Experience
Our management team has worked on nearly 150MWp of projects, through design, consulting and execution.
Personalized Attention
We care about you. Which makes it our priority to ensure the focus on building successful, long lasting and positive relationships with our clients and partners.
ACES Africa are represented all over South Africa.
With operations in Cape Town, Johannesburg & Durban.
We have installed systems in 5 countries across Africa.
Aces Africa can offer a full structural range of custom designed solar car ports. Business owners can make their parking spaces profitable by installing a solar carport solution. 
View and Download Our Latest Residential Brochure
Aces Africa's solar investment.
View Our Risk Free Installation Process
Get in touch with us to review your options and leave the rest to us to take care of. 
Our finance partners take the hassle out of budgeting with creative finance tailored fo you. 
INSTALLATIONS & MAINTANACE
We hold great reputation with years of experience and credibility throughout africa
✔  Professional System Design
✔ Energy Audits & Power Factor Correction
  24 / 7 Nationwide Support Available
✔ Panel Cleaning
Financial Benefits Of Solar
✔ Creative finance solutions to suit your needs.
✔ Fast payback 3-5 years & 30% ROI
✔ No Risk – No Deposit PPA Shared Saving Plans
✔ Increased Property Value
✔ Overall Energy Audits
✔ Managing Peak Demand  &  Billing Structure Audit
✔ Operation & Maintenance Contracts
✔ Panel Cleaning Service 
When solar dovetails with the peak demand this can significantly  reduce your utility bill.
View Over 100 Commercial Aces Africa Solar Projects
On time, every time is a value that we've earned over the years. 
We take pride in being able to offer our services professionally and in full compliance of all safety requirements. We assure quality workmanship and strive to provide a smooth operation during all installations. 
International Standards
Our high standards helps us be the best and at the same time train new employees
.
The kinds of skills that come with these values ensure that the services we provide are carried out responsibly and professionally. If you would like to learn about the rest of our services, please get in touch today.
Need a Professional Installation Partner?
Successful Collaborations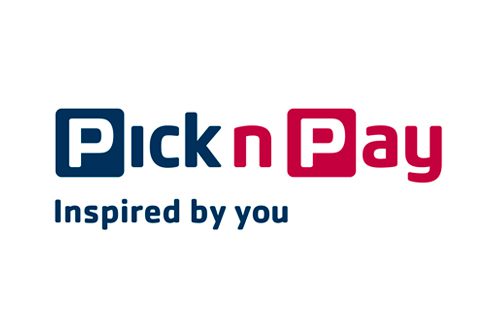 Download List Of Full Poject Clients 2020 Below
Cape Town Head Office:
9 Lourensford Rd, Stuart`s Hill, Somerset West, Cape Town, 7130, South Africa
Local: 086 199 9926
International: +27 21 852 4692
Cape Town Sales Office:
Room 505, De Waal House, 172 Victoria Rd, Woodstock, 7925
Johannesburg:
Birchwood Court, 43 Montrose St, Vorna Valley, Midrand, 1686
Business Number:
+27(0)11 655 7193      
© ACES Africa 2020 Ι © Onyx Solar SL Ι All Rights Reserved